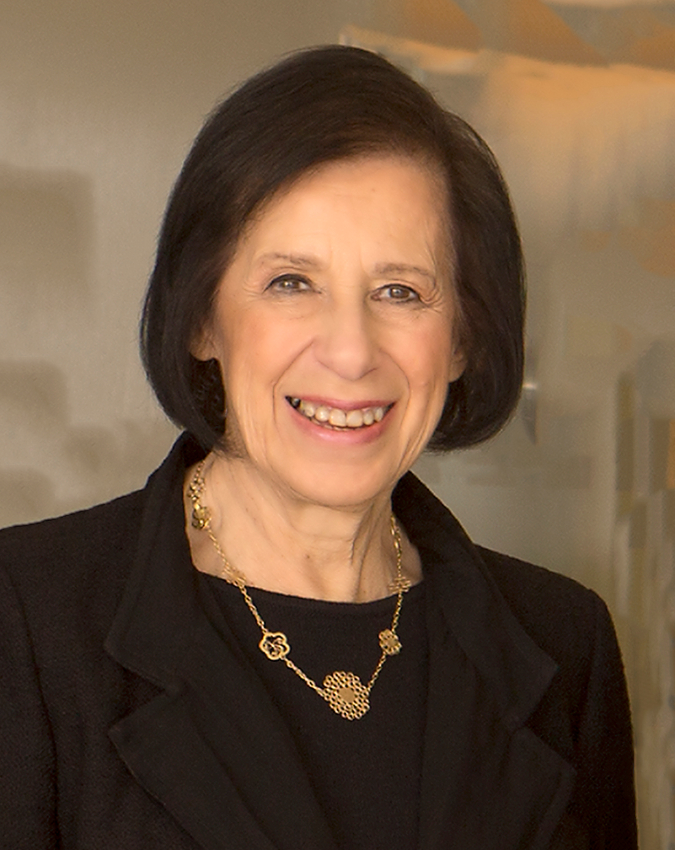 Karen Caplan Altfest, PhD
Phd, CFP®, Principal Advisor and Executive Vice President, Altfest Personal Wealth Management
Karen C. Altfest, PhD, CFP® is a Principal Advisor and Executive Vice President Altfest Personal Wealth Management, a 36-year-old fee-only wealth management firm in New York City. She helps many of the firm's clients on a variety of investment and financial planning issues, and specializes in helping retired clients, women clients and widows. Karen and the firm host a variety of events throughout the year to educate and empower clients.

Karen is a speaker on the subject of women and money, and conducts educational seminars. In 2017, Karen's article, "Life After Loss: 6 Smart Steps for Coping with Widowhood," was published by the American Association of Individual Investors Journal.

Karen is a graduate of McGill University in Montreal, holds BA and MA degrees from Hunter College, and holds the CFP® designation. Karen received her Ph.D. in history from the Graduate Center of the City University of New York (CUNY).

She was the Co-Director of the Financial Planning and Investments Program at The New School in New York City and the Coordinator of the Financial Planning program, a professional program for financial planners, which she originated at Pace University in White Plains, N.Y.

She was named one of America's Top Women Advisors by Forbes, 2017, 2018, 2019, selected as a "Best-In-State Wealth Advisor" by Forbes, 2018, 2019, named to Crain's New York Business' inaugural list of "Notable Women in Finance", 2018, and the top 20 "Women to Watch" by Investment News, 2016. She received the New York Smart CEO Family Business Award, 2016. Financial Times named her in the "Top 100 Women Financial Advisers" in the United States, 2014. She received the Financial Planning magazine Lifetime Achievement Influencer Award and cover story, 2013, and the Community Leadership Award, Investment News and Invest in Others Charitable Foundation, 2012.

Karen was selected as one of the "120 Best Financial Advisers" by Medical Economics, "Planner of the Month" and "100 Top Advisors" by Mutual Funds magazine. She is the author of Keeping Clients for Life (John Wiley & Sons). She was named in Wealth Manager's "50 Distinguished Women in Wealth Management," 2008 and 2009. She is co-author of Lew Altfest Answers Almost All Your Questions about Money (McGraw-Hill), named one of the best financial planning books by Money magazine

Karen is a member of the Financial Women's Association, Co-Chair of the Alumni Professional Development Task Force of the Graduate Center of CUNY, Board Member of CUNY Graduate Center Foundation, Chairperson of McGill's Alumni Association of New York, Former President and Chairperson of the New York Chapter of the Financial Planning Association (FPA),Member of the President's Council of the Financial Planning Association (FPA),former Chairperson of the Northeast Region of the National Association of Personal Financial Advisors (NAPFA),Founder and former Chair of the New York Common Pantry, and Founder: Altfest Women's Education Fund.