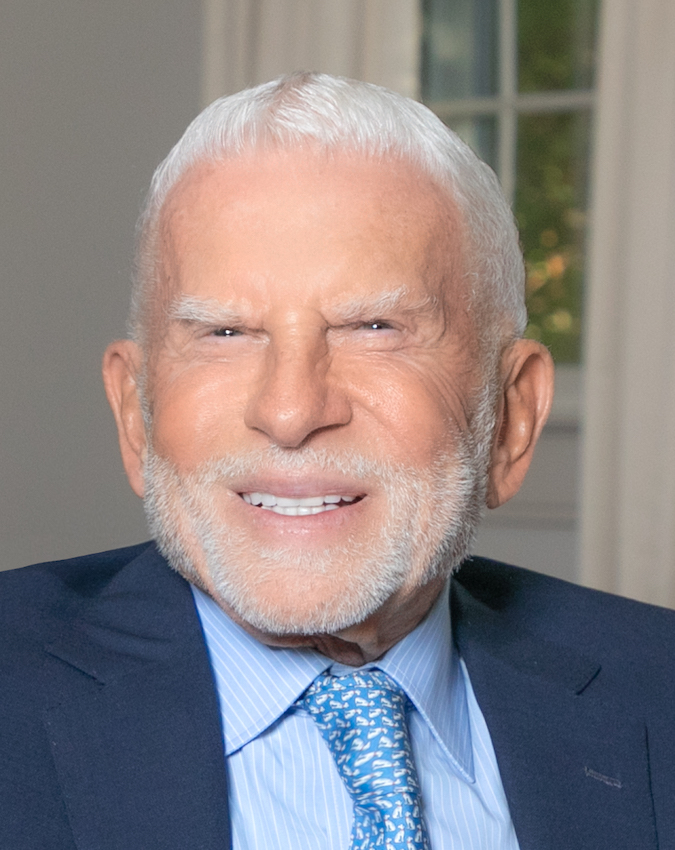 Photo Credit: Laurie Spens Photography
Ronald M. Caplan 
MD, CM, FACS, FACOG, FRCS(C), Clinical Associate Professor Emeritus Obstetrics and Gynecology, Weill Medical College of Cornell University
Ronald M. Caplan MD is an Obstetrician Gynecologist and medical author.
He did his medical and postgraduate training at McGill University, where his interest in renal disease in pregnancy and homotransplantation culminated in the very first delivery of a baby from a mother who had received a deceased donor kidney transplant.
Dr.Caplan's work goes back more than fifty years to the World's Fair EXPO67 Meditheatre, Miracles in Modern Medicine, where the opening sequence of his delivery of a healthy Rh Positive baby by an Rh Negative mother, an event never seen before by a large lay audience, was viewed by 2.5 million people.
After serving on the Faculty of McGill University, he transferred to New York City, and a long career at the Joan and Sanford I. Weill Medical College of Cornell University, where he became one of the early proponents of minimally invasive surgery, and where he is now Clinical Associate Professor Emeritus of Obstetrics and Gynecology.
He is a Fellow of the American College of Surgeons, the American College of Obstetrics and Gynecology, and the Royal College of Surgeons (Canada).
He previously edited the textbooks Principles of Obstetrics, which was translated into both Spanish and Portuguese, and Advances in Obstetrics and Gynecology, which was translated into Spanish. He authored another five mass market medical books in multiple editions. Prestigious medical and comprehensive libraries around the world hold copies of his work. He has recently published Long Life Strategy, available as an audiobook, and in paperback and ebook via Amazon, Audible and other book sellers.
Visit RMC Publishing, LLC for more information.